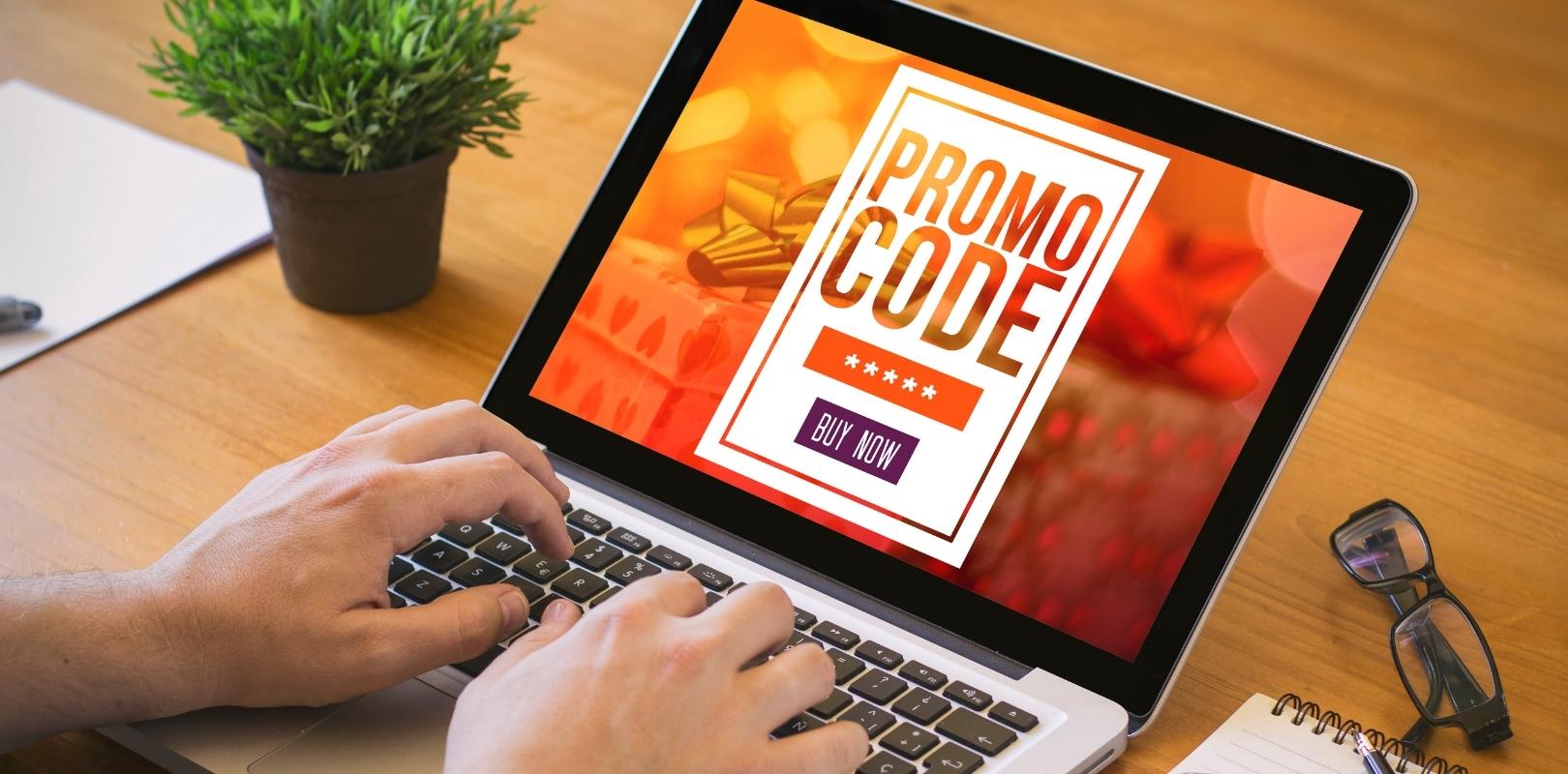 Taking action is the last part of the AIDA sales funnel. The customers who have made it to this stage are aware of the products or services you sell. They are interested in making a purchase and have made the decision to buy from you rather than your competition. So that's it. The sale is successfully closed, right? Well, not exactly. There are still a few things a business should do to make sure the potential customer makes it through the action stage.
Make Sure the Checkout Process is Painless
Once a customer is ready to buy, you don't want it to be difficult for them to do so. Most customers find online booking and checkout the preferable purchasing method. That doesn't mean a business shouldn't have an easy-to-navigate phone or in-person purchase system. Whatever means of accepting payment, it should have zero friction and provide multiple payment methods.
Promo Codes
Not all businesses offer promo codes on checkout, but if yours does, ensure it is easy to find. Some sites make it extra difficult to find and bury it in the checkout process. If a customer can't find a way to get the discount that helped them decide to go with your company, they may choose someone else.
During Checkout
The action part of the sales funnel isn't done the moment an individual makes a purchase. If you are looking to truly turn them into a repeat customer, you'll want to make sure your company is giving the following after sale care.
Loyalty Programs
Does your company offer a loyalty program of some sort? If it does, you'll want to make sure that you let your new customers know about it. Your loyalty program's information can be printed on their receipt, emailed in a newsletter, or posted on your company's social media platforms.
With the right loyalty program, a one-time customer can potentially become a repeat customer.
Excellent Customer Support After Purchase
After a person makes a purchase, their brain starts evaluating their decision after the fact. They begin to create a personal review of the product or service to determine if the purchase was good and if they would like to buy it again.
Once a customer has been through your sales funnel, it's easier for them to go through it a second time. In other words, new sales are great, but loyal repeat customers are even better. It is in a company's best interest to ensure their product support, customer service, and communication tell the customer that the company is there for them, even after the sale has been made.
Customer Service Can Make or Break Future Sales
Case in point, take a look at the excerpts from customer reviews of real RV parks and resorts that Big Rig has worked with.
"The entire resort is very clean, and the staff are friendly and helpful." – 5 Star Google Review For The Resort At Canopy Oaks
"We are returning guests since this is our #1 Resort for Camping in Florida! From the friendly staff to the spacious sites with their own fire pit you will not be disappointed." – 5 Star Google Review For The Resort At Canopy Oaks
"Housekeeping even makes little animals out of towels, which were adorable! Management and staff at the office, store and pizza place were so friendly and helpful. There is just so much to do and the activity center and staff are amazing!" – 5 Star Google Review For Great Escapes RV Resort North Texas
"We had the perfect camping spot near the lake, which the staff helped us choose for our family gathering when we called for reservations. The staff was friendly and accommodating in every way. Some of our family members had a motel room which they found very nice. A special shout out to staffer Cindy who ran to her own home to get us an extension hose for our RV water supply! A very kind human being, if ever there was one! She went Above and Beyond. Thanks, Jellystone, for a perfect weekend!" – 5 Star Google Review For Mark Twain Lake Jellystone Park
If you start looking at all the glowing reviews from businesses, whether in the service industry or not, you'll notice a common theme. Many of the reviewers mention how well the staff treated them. In some cases, positive interaction with the staff has even been the sole reason for the glowing review.
Let Big Rig Help You Get Them Through The Sales Funnel
If you are…
Wanting to build an easy-to-navigate website with clear calls to action and a smooth checkout experience.
Needing assistance with monitoring your reviews, sending newsletters, or posting consistently on your social media accounts.
Seeking the perfect blend of marketing and consultation to help turn your new customers into repeat business.
Big Rig Media has helped hundreds of businesses by providing expert marketing, unparalleled tech skills, and professional no B.S. consulting services.
Are You Ready To Get Started?
---