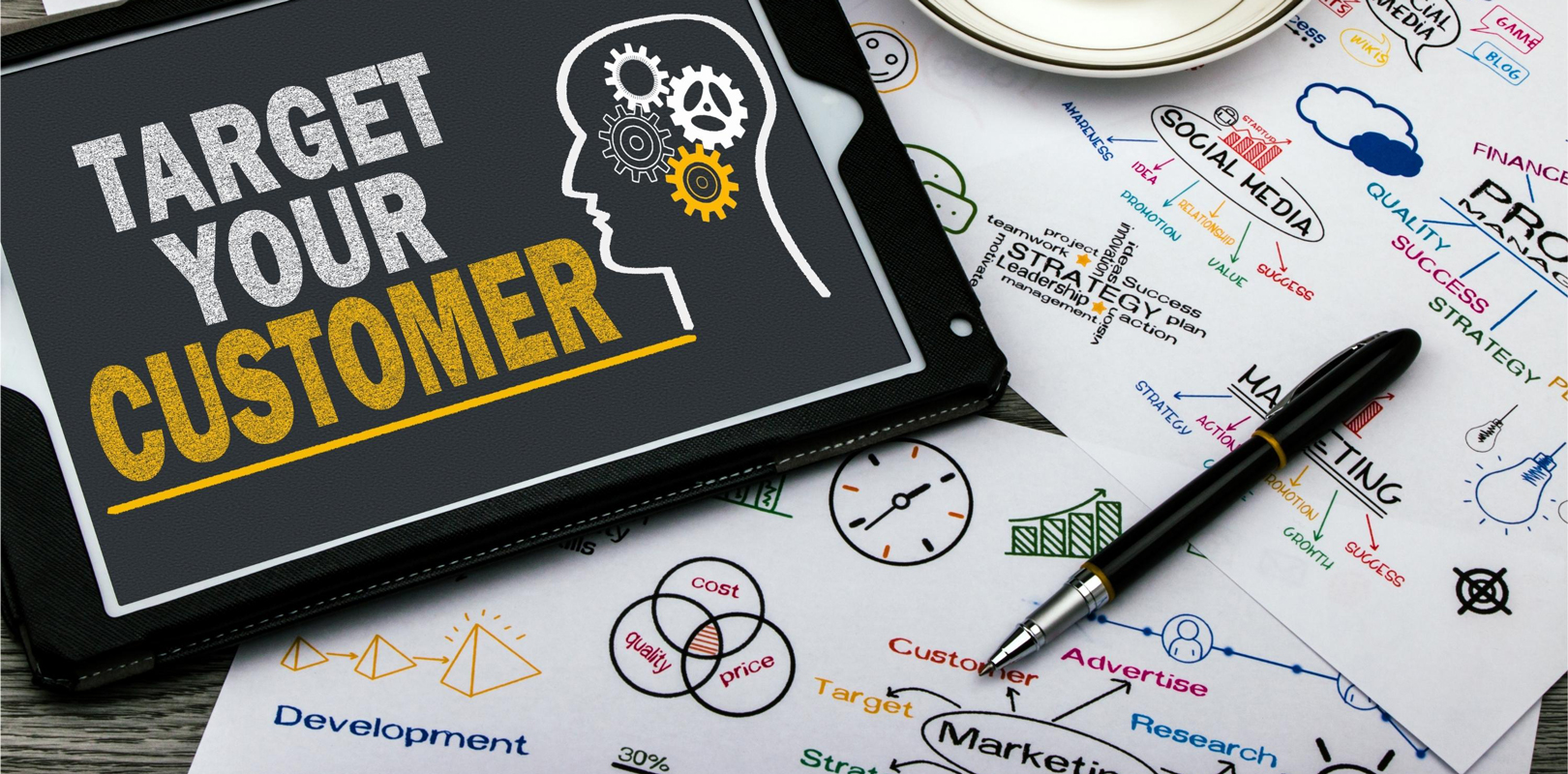 In the first part of this series, we discussed the aspects of the AIDA sales funnel and how they all fit together. In this article and subsequent articles, we'll look at each step of the funnel to discover strategies that will help you get potential customers onto the next stage of the funnel. So let's dive into ways to increase customer awareness.
Broad Customer Awareness Strategies
If nobody knows you exist or how to find you, you won't be getting much business. That's why awareness is the largest part of the funnel and, in some ways, one of the most crucial. Though it makes up one part of the funnel, there are several different types of awareness a potential customer can have. Broad awareness strategies focus on getting your brand in front of as many eyes as possible. The goal is to increase two types of awareness.
Brand Recall: The ability for people to recall your brand or business when talking about the kind of goods or services you offer. Think of three carbonated beverage companies. Whatever three you thought of have used a very successful brand recall strategy for you.
Brand Recognition: Being able to recognize a brand's logo or slogan. On a national level, we all know what the Motel 6, Nike, and Coke logos look like. On a niche level, it's hard to find an RVer who doesn't know what a KOA sign looks like. Of course, those are all big franchise and corporate brands, but even local businesses can build brand recognition within their community.

Below are some of the broad awareness strategies that businesses have used successfully.
Billboards/Rack Cards
Giant signs are a great marketing strategy for certain businesses. You might even be able to recall a billboard or two that you see on your daily commute. They can be helpful for companies that cater to travelers, such as RV parks or resorts that generally get a lot of same-day transient reservations.
Rack cards in high-traffic areas are another excellent awareness strategy for businesses like restaurants and RV parks. Remember, the goal in the first step of the funnel is to get your business in front of as many eyes as possible.

Digital Ads
Google and social media ads are like billboards on the information highway of the internet. When set up properly, your business ad shows up on the screen of thousands of potential customers as they browse their favorite sites, do an internet search, or browse their social media feeds. Unlike physical highway billboards, digital ads can be targeted to your specific customer demographics. PPC (pay-per-click) ads are even better. Instead of paying for tons of people's eyes, whether they are your target market or not, with a Google PPC campaign, you only pay Google when someone is interested and actually clicks on your ad.

Local Customer Awareness Strategies
The title of this article talks about increasing awareness through active communication, and we haven't covered direct communication yet. That's where local customer awareness strategies come in. A potential or existing customer may know your business exists, but they may not know about EVERYTHING you have to offer.
Would You Like Fries With That?
While the act of fast food workers asking if you'd like fries with your order is known as cross-selling, it's an excellent way to make people aware of everything your business offers. While it's easy for fast food restaurants to offer a cheap product like fries, this tactic can work well with just about anything if done right. That's where communication comes in.
Know Your Products and Services
To make your customers aware of additional products or services, you and your employees who interact with customers must know what you offer. When your employees know the products and services inside and out, they can easily recommend the right one to your customers in addition to what they are already getting.
Listening Is Crucial
Many times, customers will tell you exactly what they need. You and your employees just have to listen.
For example, let's say you own an RV resort that caters to families during the summer. A customer calls to book a site for the weekend. During the call, your employee learns that they have several kids and are interested in all the scheduled activities happening throughout the park. Your employee (who knows your product) gladly gives them all the information they request and books their site.
Before finalizing the transaction, they say, "Did you want to add a golf cart rental to your stay to make getting to and from all the park activities, pools, and bathrooms easy? You can always add it when you get here but we're offering 10% off the rental if you reserve it at the time of reservation?"
In the example above, through old-fashioned communication and sales techniques, the customer was made aware of a product that the business offered, which gets them in the sales funnel once again. While they may not make it through the funnel and get the golf cart rental, there is a much higher probability now that they know the opportunity exists.
Don't Underestimate Email Automation
Many companies, especially those who take bookings, send confirmation emails to their customers. This little bit of automation can also be an excellent medium to make customers aware of additional products and services you sell.
The same example above could have been done as a booking confirmation thanking the customer for their reservation and informing them they can add a golf cart rental for only X amount or at X% off if they add it before their arrival date.
Communicate Through Social Media
With the ability to interact and communicate with your customers at any time of the day. Social media is an excellent medium for companies to build awareness of their brand and products. You've got to get people to follow your business page, though. Many companies do this by providing valuable social content for their customers, encouraging them to follow for deals and up-to-date information, etc.
Let's Discuss Your Awareness Strategy Options
Along with building high-performing websites and setting up revenue-generating marketing campaigns, Big Rig is here to help you implement your awareness strategies. We are a full-service marketing team from broad customer awareness strategies to automation options.
In part 3 of this series, we will continue our way down the sales funnel and move from customer awareness to how to pique your potential customer's interest.
We Aren't Just A Marketing Team; We're Your Marketing Team!
---