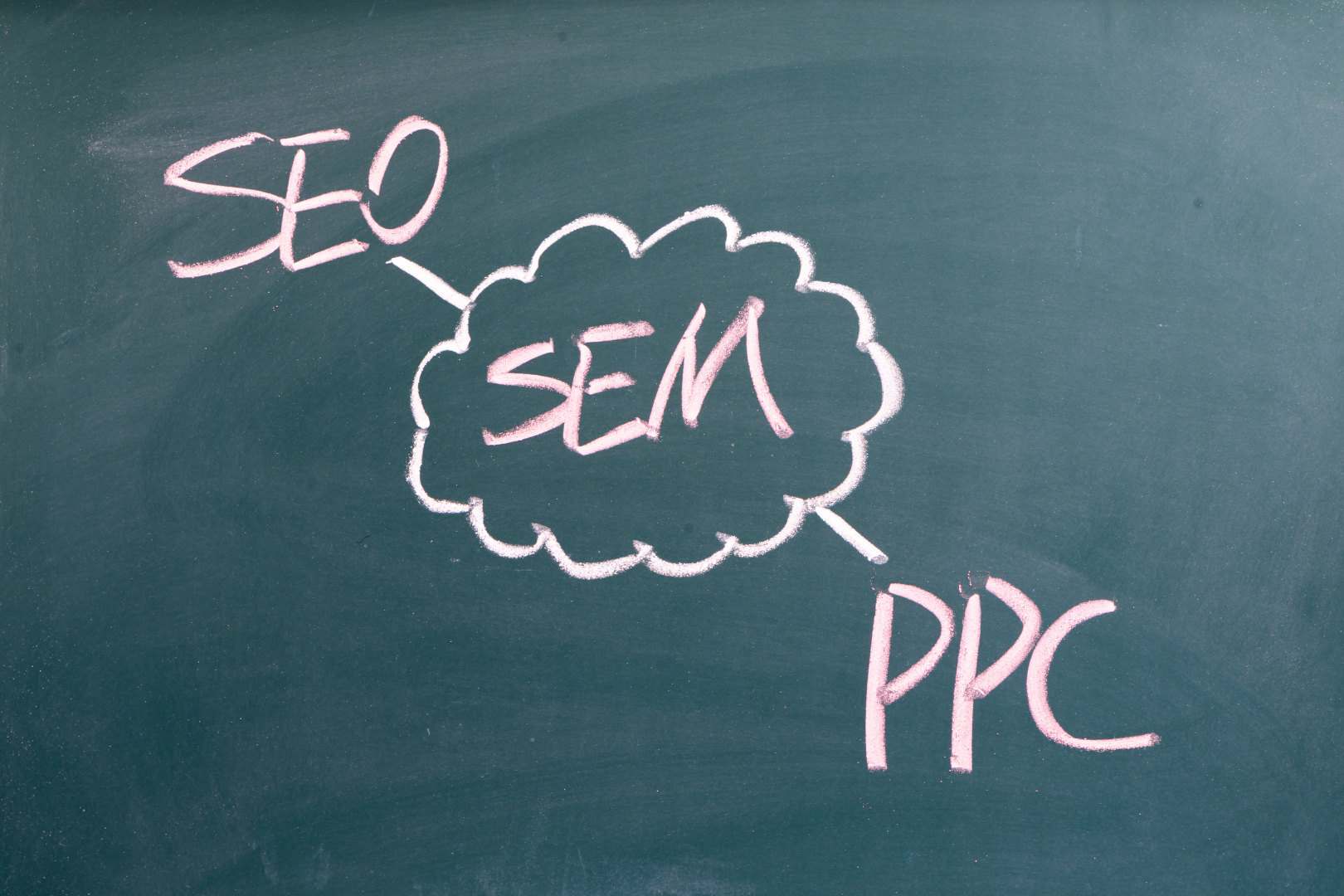 We've done several posts on SEO (search engine optimization) strategies, from using it to improve voice search rankings to local SEO strategies. However, checking all the SEO boxes on your website isn't the only way to reach the top of search results. PPC (pay per click) marketing is a powerful marketing tool that can ensure you reach your intended customer or audience quickly and precisely. Let's look at SEO vs. PPC to determine where each marketing strategy shines.
The Pros Of Effective SEO Strategy
Marketing is sort of like fishing per se. SEO is like using a bait box or container filled with food that you hope the local fish will like. If the fish happen to be looking for your chosen bait, they are likely to come to your area. In the same way, an SEO strategy requires one to anticipate things potential customers might search for in relation to their business and strategically employ tactics that convince search engines that you have the answers to those questions. There are many benefits to utilizing a good SEO strategy.
Budget-Friendly:
Building a site with a killer SEO strategy allows you to gain traffic organically through search results over time. Scoring traffic organically doesn't cost you anything.
SEO Is Good For Credibility:
Making your site's content credible and trustworthy is the backbone of most SEO strategies. Therefore, following best SEO practices will make your copy and content more credible and valuable, resulting in naturally high-quality leads.
Increases Backlinks:
Using SEO strategies like having a business blog and claiming and managing your listings in directories can increase the amount of "backlinks" or other sites that link to yours.
The Momentum Keeps Going:
Once search engines associate your website with your type of business and as a credible source, you will continue to rank high on search results.
The Pros Of PPC Marketing
If SEO is like using a bait box, then PPC is like being able to pinpoint the exact type, size, and location of fish you want to catch and placing the bait directly in front of them. PPC campaigns can be designed with keywords in mind and a specific demographic. The following is why PPC campaigns are an excellent choice for many businesses.
You Control The Budget:
Whether you have $20 or $2,000 to spend on marketing per day, PPC campaigns through sites like Google allow you to set your daily budget. Unlike traditional marketing methods, the nice thing is that you are only charged against your budget when someone clicks on your Ad. In other words, Google doesn't make money unless you get clicks.
Immediate Website Traffic:
Building an SEO strategy and gathering the search engine momentum to drive consistent traffic to your site is great. But new businesses need revenue and traffic NOW. A PPC campaign is perfect for getting traffic to your website in the early stages.
Perfect For Special Events or Different Target Groups:
Let's say you own an RV park that caters to traveling families during the summer and long-term winter residents (snowbirds) during the winter. Designing an SEO strategy that covers both types of groups may be possible, but it gets a bit convoluted, and SEO can't cover all bases. Instead, it may be more beneficial to cover a wide net with your site's SEO strategy and then use PPC campaigns to target specific demographics at certain times of the year.
Special events are another area where Ads shine. You aren't going to change the entire SEO strategy of your site for a special event. If you plan on a big event, have a seasonal special or other promotion, PPC ads can be displayed immediately on websites, search results, and many other places. So they are almost like digital billboards of sorts.
Increases brand recognition:
PPC ads aren't just about search results. Any website that shows Google Ads can show up in front of your potential customers' eyes. They may not be looking for you while reading their favorite blog site or scrolling through social media. However, as your PPC Ads continue to show up, they will start to recognize your brand and be more likely to choose your company when it comes time to purchase or make a reservation.
Easy To Set Up, Easy To See Stats:
A Google Ad PPC campaign doesn't take much time to set up, and stats start showing up very quickly, so you know which campaigns are working and which ones need tweaking.
SEO Vs. PPC: Which Strategy Is Right For You?
Google states, "In a nutshell: SEO is an important tool for successful online marketing because it gives your business the best chance of being found, even if the optimization process takes a while to get right. PPC ads let you reach customers more immediately and customize your campaign on the fly.
If your goal is to drive traffic to your site in the short term, you might choose to focus on PPC ads. If you want to enhance your business's online presence in the long run, SEO is the answer. Alternatively, invest your time and energy in both SEO and PPC for a well-rounded strategy."
Need More Help Deciding On SEO vs PPC
Big Rig Media builds local SEO into its websites, and we also provide blog writing and other content services to increase your SEO continually. In addition, our marketing experts can design PPC campaigns for multiple platforms. So you don't have to worry about SEO vs. PPC. With Big Rig, you have the best of both worlds.
Let's Build Your "Well-Rounded Strategy" Together