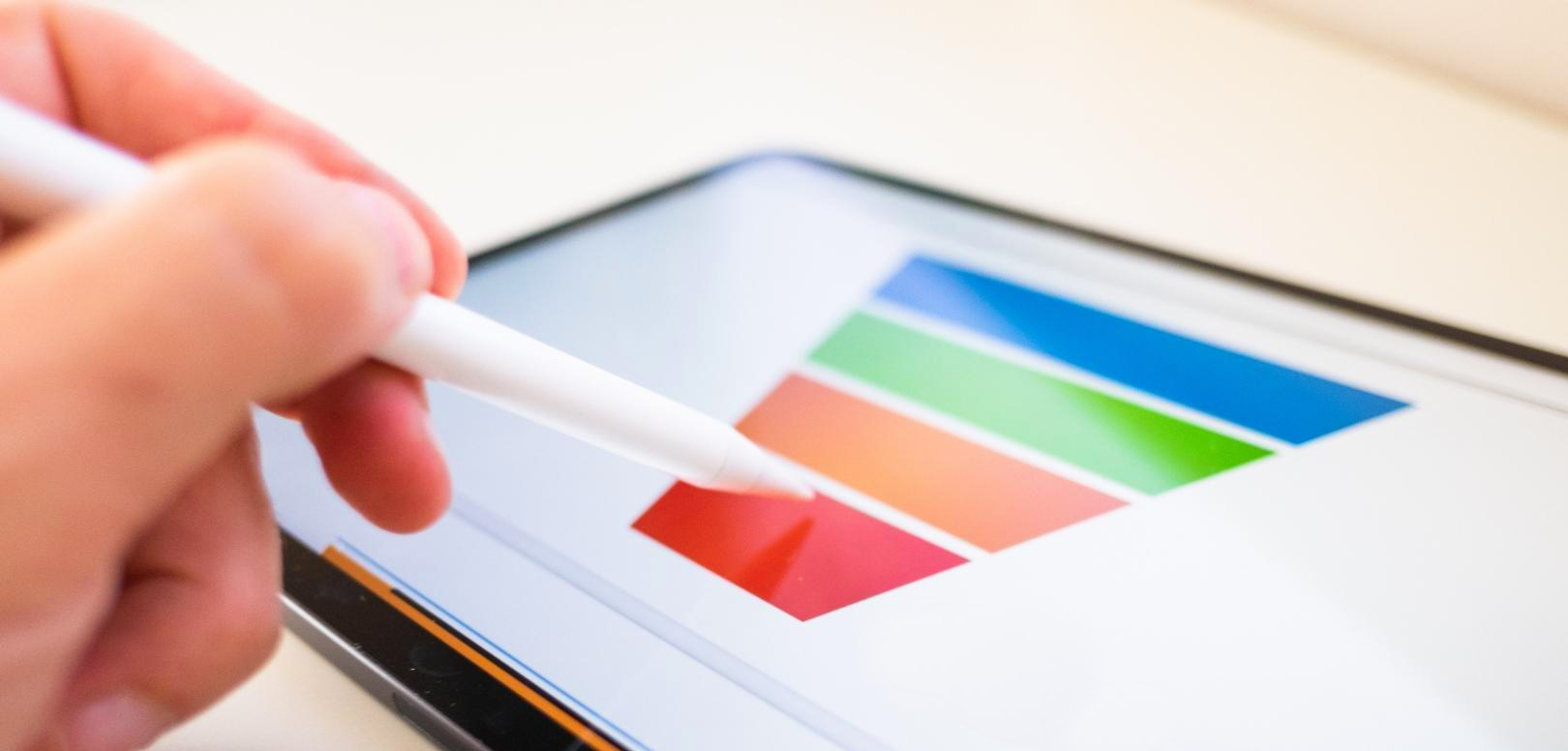 No matter what kind of business you are in, sales can fluctuate and not always in the upward direction. Sometimes external factors such as the economy are largely to blame, but that doesn't mean you as a business owner are powerless to do anything about it. On the contrary, slowdowns can be opportunities to take a look at the sales funnel to find areas that can you can streamline and perfect to not only get your business through slow times but allow it to soar when economics pick up. In a series of articles, we will decode the sales funnel, starting with the basics–what is it?
What is A Sales Funnel?
A sales funnel at its core is a visual representation of the abstract process of bringing people from potential sales to buying customers. Marketing efforts put your property or business in front of many people, a smaller number of those people will truly be interested in your product, and an even smaller amount will end up making a purchase or reservation. Representing that takes the shape of a funnel or an upside-down pyramid. But "inverted sales pyramid" doesn't sound as catchy as a "sales funnel," so marketers went with the latter.
Businesses that sell to consumers typically use the four-level AIDA sales funnel. As you might have guessed, it's an acronym.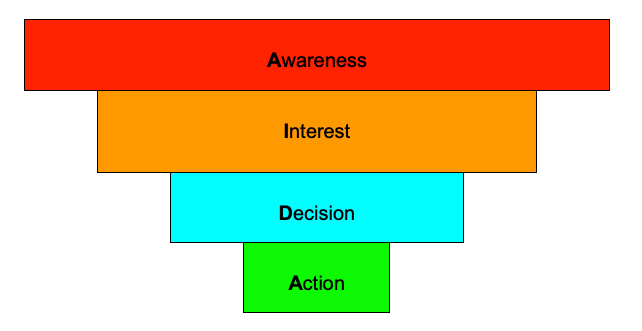 Awareness
It's difficult to sell your service or product to people who don't know you exist. The widest part of the funnel is about your brand awareness. In other words, make sure as many people in your target market know about your business, your specials, the next big event, etc. Most marketing efforts like ads, social media, rack cards, billboards, and other ways of getting your business in front of customers' eyes fall into this part of the funnel.
Let's use an RV resort that caters to families in the summertime as an example business. This RV resort has an ad campaign, and as their target demographic is browsing the internet or social feeds, the park's ad frequently shows up, beckoning them to enjoy a weekend of family activities. Thousands of people may see the ad and become aware the resort exists. And some will click the ad and move to the next level of the funnel.
Interest
At this stage, your potential customer is either actively looking for a business like yours. Or your marketing efforts in the first stage of the funnel have brought them to your website. At this stage, the business's job is to ensure they give the potential customer the information they are looking for and a pain-free user experience. This is where an expertly designed, easy-to-navigate website, trained customer service representatives, and good reviews on Google come into play.
If your customer isn't ready to convert right now, this is the stage where you push for newsletter signups, provide useful blog content, or give them a reason to follow your business social media accounts.
Decision
Once a potential customer has signed up for the newsletter, followed your Facebook, and has compared your business to others, they are ready to make a decision. Customers in this stage need to know that you are the best choice over the competition.
This is another place where stellar reviews shine, but this is also the place in the funnel where you should drive home any specials, events, or specific amenities or services your business can offer. This can help to make your business stand out when it comes time for a potential customer to decide on visiting your business over your competition.
Action
This is it. You have cast a wide net and made many people aware of your business, the interested parties have been courted, and the ones you one over have decided to become your customer. That's it, right? Unfortunately, it's still possible to lose a sale at this stage.
The goal in this stage of the sales funnel is to make the process of making the purchase as easy as possible. If your business sells things, the shopping cart experience should be simple to use. If your business books cabins, RV sites, flights, or vacations, the booking platform should be streamlined.
Big Rig Can Help In Every Stage Of The Sales Funnel
If you are…
Looking for help with brand awareness
Needing a new website that prioritizes user experience and SEO
Seeking the perfect blend of marketing to push those in the decision stage to take action
Big Rig Media has helped hundreds of businesses by providing expert marketing, unparalleled tech skills, and professional no B.S. consulting services.
Keep an eye out for part 2 of this series, where we will continue decoding the sales funnel and take a deeper look at "Awareness" and ways to increase the number of potential sales entering the top level of the funnel.
Are You Ready To Get Started?
---