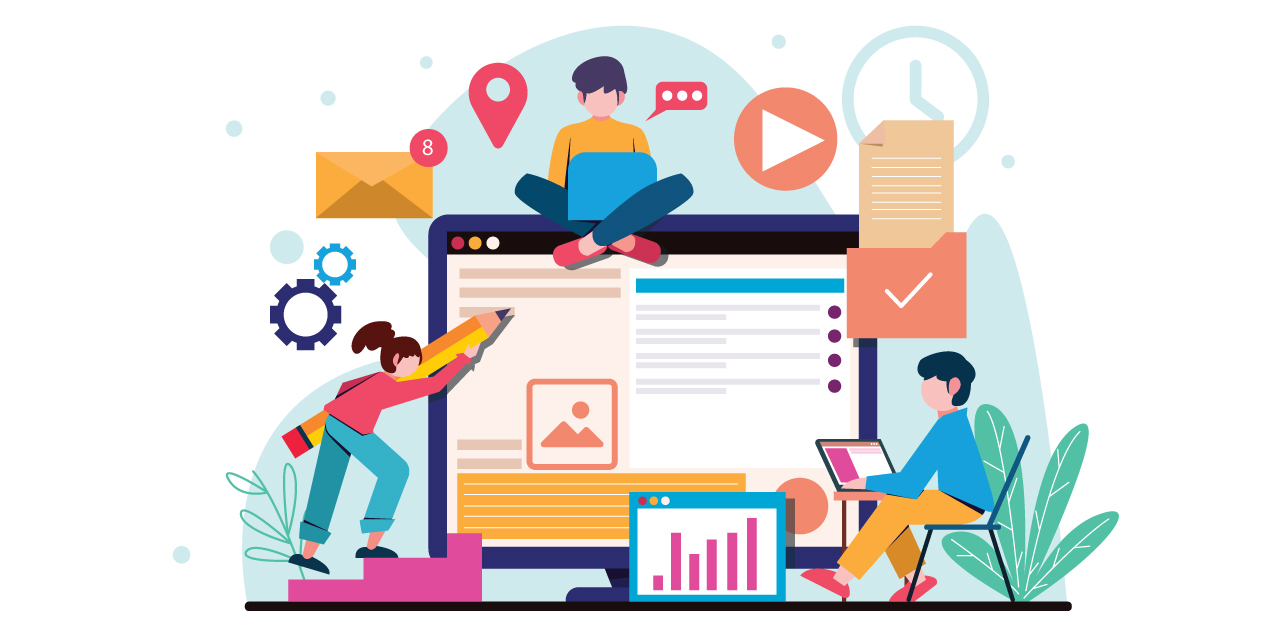 We don't have to tell you how awesome websites are for communicating to external audiences, but did you know the same technology is often used for private purposes too? This is where an intranet can be helpful. You may be asking yourself, 'what is an intranet?'
An intranet is an internally facing, password protected website that is accessed by employees which contains company/client documents, forms, company-wide communications, onboarding, and much more. Common uses can include employee portals where team members can access frequently used company docs, PTO forms & calculators, new employee onboarding, project onboarding, billing, product training materials, and much more. The use cases are limitless.
If you're not convinced yet, here are some of the major benefits of using an intranet:
Increase Employee Engage & Internal Communication
Access to company-wide communication from top to bottom, and other collaboration tools, can help employees feel more engaged at work. Engaged employees tend to be happier and more productive, which is a win-win for you, your business, and your employees.
Increase Control Over Company Documents
Company documents need to be modified all the time, so keeping them in one place can help to keep them organized. Another benefit of using an intranet for document organization is that it can also track modifications made to company documents, which aides in collaboration and accountability.
Increase in Company Information Sharing
Not only can you store documents, but you can also utilize other media like images, audio recordings, and video. You can share company announcements, news, events, and other important and relevant information with employees to keep everyone in the loop. You can also maintain the employee directory in an intranet, so it's up to date and easily available.
Increase Onboarding Effectiveness
Optimize your new employee and/or new project onboarding by streamlining the process within an intranet. Upload documents, training materials, FAQs, and other resources to boost your onboarding effectiveness and increase employee retention.
Start Reaping the Benefits of Using an Intranet
The beginning of a new year is a great time to investigate new business optimization techniques. For 2022, let's discuss how Big Rig Media can help you leverage the benefits of using an intranet to simplify, organize, and allow access common business practices. Contact us today to learn more.
---