Get Visitors to Your Site
Below are ten factors that influence where your website ranks in search engine results pages (SERP). The first five relate to website content.
Direct websites visits – these are visitors who do not use a search engine to go to your site.
The amount of time visitors spend on your site- the more time the better and good content hooks them.
This refers to how often people bounce back to search results after visiting your site. The top links have around a 49% bounce rate.
The number of domains that link back to you, a way of acknowledging your expertise.
Use of no-follow links. This tells search engines not to count this. Embed the follow code on your backlinks.
Apply website security by using HTTPS.
Anchors are the clickable words on the site usually noted by a blue color. Outbound anchors that link to another page or site are a necessity.
Keywords in anchors, the body of the copy and no more than 2.5% to 5.0% keyword density.
Keywords in the title and metatags.
Videos on the page. The more types of content, the better.


---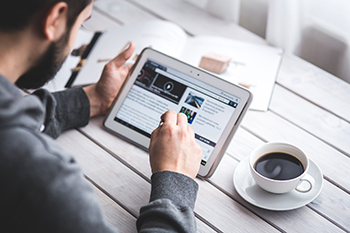 Did you know…
Big Rig Media offers internet marketing services including social media posts, blogs, newsletters and articles.
Take a look at: www.bigrigmedia.com
Contact BigRigMedia at (866) 424-4744 or www.bigrigmedia.com to juice your website for a fabulous 2018!