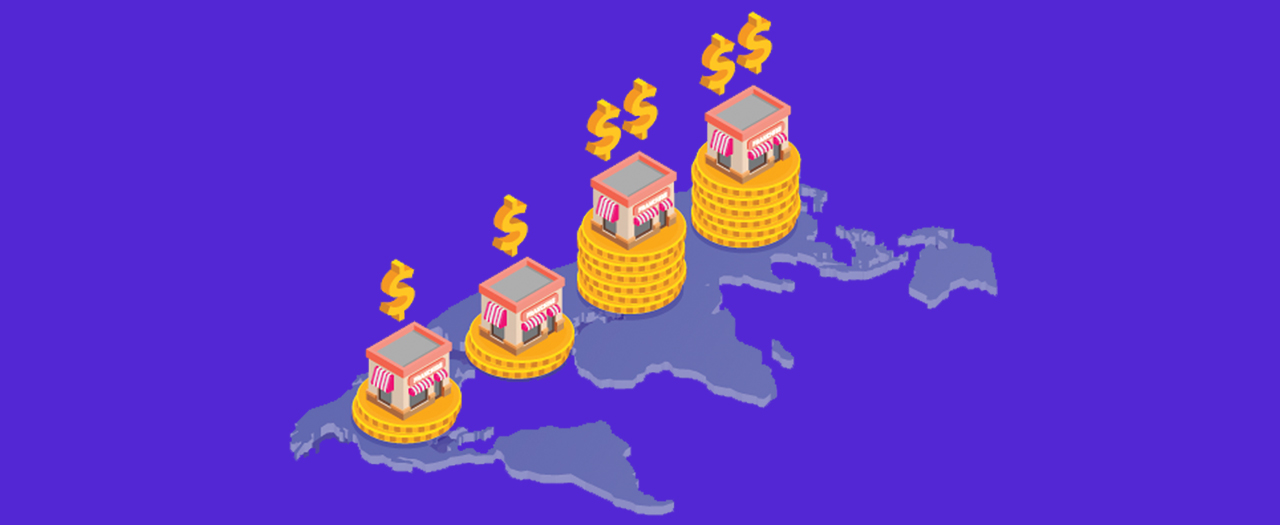 When it comes to operating your new (or new-to-you) RV property, is it best to go with a franchise or operate independently?
So, you're building – or acquiring – an outdoor hospitality property, congratulations and welcome. It's an incredibly exciting time to be entering the industry!
Attracted by positive industry trends and the opportunity for significant economic returns, many of the new entrants to outdoor hospitality property ownership are coming in from adjacent industries. Whether multi-family or commercial development, manufactured housing communities, storage units or plenty of others, these new entrants aren't coming to the table with deep outdoor hospitality development or management experience. Smartly, they're weighing the different options for minimizing their learning curve and maximizing the performance of the property or portfolio.
Generally, there are two directions available: going with a franchised brand or going independent (whether self-managed or managed by a third-party management company).
Which is best for you? Here's a general overview of the key considerations:
Franchised Brands
There are two primary franchise brands in the industry: Yogi Bear's Jellystone Parks and KOA. Both have great legacies, have built a base of raving fan guests that seek out their properties and both provide proven development, operations and marketing resources and systems.
Generally speaking, joining a franchise brand is an ideal solution for the owner/operator that wants a family-oriented property where they can primarily focus their energies on the guest experience. Meaning, the franchisee can lean on the franchisor's established business model to provide all systems, tools and procedures to address all aspects of property development and ongoing operations.
Not sure how to lay out your property and what amenities to offer? The franchisor will guide you on that.
Don't know what reservation management or accounting software is best for your property? The franchisor will provide that.
Don't want to hassle with finding suppliers for all of your day-to-day needs and amenities? The franchisor has a list of pre-approved vendors for that.
Need help finding, training and developing your staff? The franchisor has constantly evolving intranets, manuals and procedures to follow.
Not sure how to build and manage a brand for your property? Of course, the franchisor has a highly valued brand and very specific guidelines on how it can (and can't) be used.
While these are all legitimate plusses, they're also downsides for many. There typically isn't any room to operate outside the structure (systems, vendors and requirements) of the franchise. This can lead to frustration or conflict when you feel you need to improve upon, personalize or step outside the confines of the franchise.
And naturally, joining a franchise and tapping into its brand and platform doesn't come for free. There's a cost – and not an insignificant one – that takes the shape of initial franchise fees and then ongoing royalties and ad fees. Ongoing royalty and ad fees combined range from 5% – 10% of gross reservation revenue.
The other key point to understand about going with a franchise is, while they provide a solid brand, marketing and advertising platform (that you fund in part via monthly ad fees), the responsibility to drive guests to your specific property rests squarely on your shoulders. More clearly stated, just because you joined a franchise brand doesn't mean your marketing's covered. You need to budget and invest marketing and advertising dollars that drive future guests to your specific property above and beyond the 1% – 2% ad fees you pay to the franchisor monthly.
The Franchise Path Bottom-Line: Going with a franchise brand is an ideal solution for many. And particularly for those that are willing to forgo some independence in favor of not wanting to re-create the proverbial wheel and thus direct their energies into other areas such as events, activities and engaging with guests.
Being Independent
If you have a vision for your property that is more innovative, modern or hipper, appeals to a wider range of ages and interests or you simply want the freedom to expand and evolve your property as opportunities arise or as you see fit, going independent is your best option and is far and away the most common path.
While there's a lot to sort out in developing, operating and marketing your new (or new to you) property, the fact is the road's largely been paved before you. There are incredible industry-wide resources to draw from and literally hundreds of revered properties to emulate.
There are several national and state organizations such as ARVC (National Association of RV Parks & Campgrounds), CampCalNOW, TACO, MOARC and plenty of others that have a significant array of tools, programs, and online and in-person conferences all designed to help outdoor hospitality operators find resources, solve problems and generally maximize the performance of their properties. They all also have supplier directories and vetted partners who provide every imaginable service or product to the industry; from insurance, to bounce pads, park model cabins to property management software and everything in between.
There are also a number of on-demand consultants covering every aspect of the outdoor hospitality business model; feasibility and planning, development, finance & operations management and of course new guest reservation-driving marketing that includes modern websites, digital media, park maps and directory management.
So while the overwhelming majority of properties do choose to go (or stay) independent, you definitely don't have to be alone or be left to figure it all out on your own.
Importantly too, there's a hybrid model fast emerging in outdoor hospitality that has been proven in indoor hospitality (i.e., hotels) for decades: full third-party management. In many ways this blends the best of both worlds. You get proven operational and financial management pros that are responsible for all aspects of running the property, while you still call the shots and maintain all of your own creativity, independence and vision.
The Independent Bottom-Line: While new industry entrants may not be experts in outdoor hospitality at first, their previous business skills are great assets that certainly transfer over. And whenever there's any kind of assist that's needed along the way, there are an immense amount of proven resources available at their fingertips.
A final critical comment:
Regardless of which branding and operating path you choose, franchise or independent, outsourcing your marketing is your best bet. The reality is modern marketing has become as much an engineering exercise as a creative one. It takes a diverse team to expertly manage Google and Facebook/Instagram media, build and maintain a tech-forward website, build out your online directories, create search-engine-friendly content, manage your database and email marketing, and more. When retaining a marketing firm look for one that provides a comprehensive modern marketing strategy that supports these tactics, with the key point being that they are expertly integrated giving you the ultimate visibility for your property. This simply can't be done well by a single individual such as an in-house marketing coordinator/manager or by a management company whose expertise is everything but marketing.
~ Jeff Beyer
__________________________________________________________________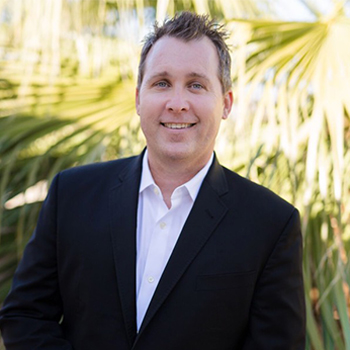 Jeff Beyer is CEO of Big Rig Media, a leading expert in developing comprehensive and integrated branding, website development and digital marketing platforms. Founded in 2000, the company has focused on retaining dedicated team members in each of the key disciplines of a technologically savvy digital marketing program, setting the company apart from others. For more information visit www.BigRigMedia.com. Big Rig Media can be reached at (866) 524-4744, or via email at info@bigrigmedia.com.
About Big Rig Media
Since 2000, Big Rig Media has played an active role in helping hundreds of RV resorts, manufactured home communities and the greater outdoor hospitality industry sell their inventory and fill their properties. The long-tenured in-house team brings the full-range of expertise needed to conceive and execute business building sales and marketing programming: strategy, technology development, design, digital media and marketing, social media engagement, analytics, security, automation and project management. Big Rig Media has built a reputation for flawless execution and a relentless focus on delivering results.
To learn more about Big Rig Media visit www.bigrigmedia.com.
---