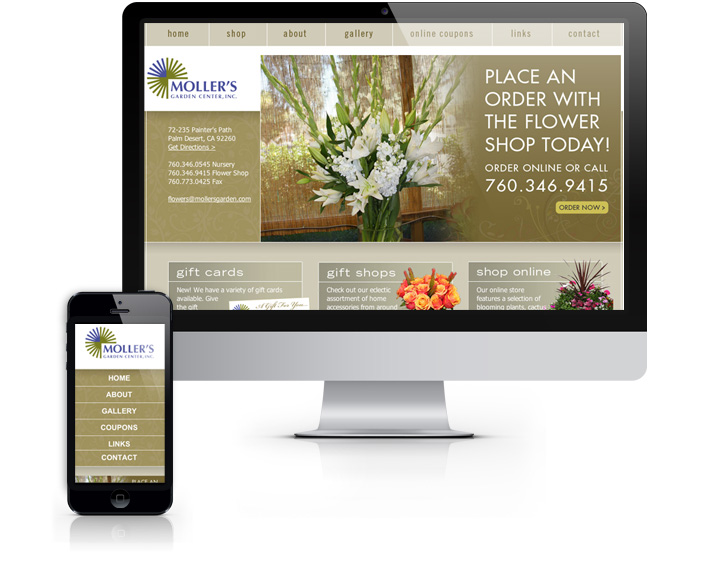 Global mobile traffic increased over 100% in 2011 and this is expected to continue. This is very important to local small brick and mortar business stores. It is getting common for an individual who needs to go to a flower store for Mother's day, for example, to check their mobile device to see where a florist is and how to get there.
That's the customer who Big Rig Media optimized the Moller's Garden Center website for. The site looks great on mobile devices like the iPhone and Android with the view on the small screen being sharp and in proportion. Plus, all of the functionality of the site remains including the ecommerce, the gallery, directions to the store and the 10%-off online coupon.
Ask Big Rig Media about optimizing your site for the valuable mobile device consumers. They are the customers of the future.
Visit: www.mollersgardencenter.com