The future of landing pages is bright because of their usefulness as marketing tools, particularly for lead generation and conversions. Map out the customer journey with your pages.
Landing Page Trends
1. Striking Headlines and Copy: Write copy that instructs and boosts conversions at the same time. The copy must almost be a story in itself with visuals bringing the words to life.
2. Realistic Pages: Consumers look for human and relatable messages from the business in pictures or videos of real people, aka slice of life visuals.
3. Tell a Story with Visuals: Connect visuals to tell a story. Children's books with pictures conveying a story with just few words that link the visuals are a good example of this.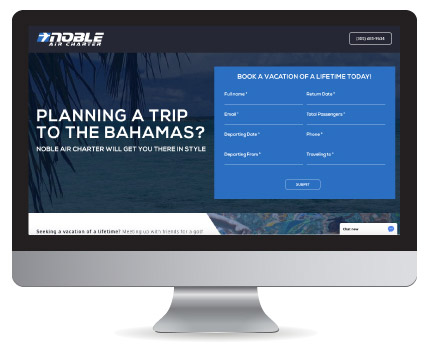 4. 100% Readability: The one requirement of landing pages is 100% readability. Splitting screens by dividing the page into two columns is one way to achieve this.
5. Mobilize the Experience: Provide the highest quality user experience possible on any mobile gadget by developing dedicated landing pages specifically for the mobile experience.