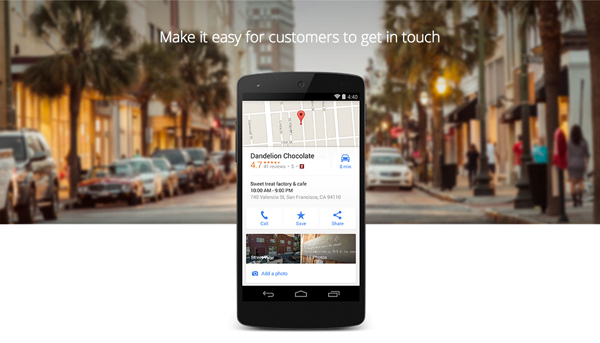 The complete sentence—Google My Business—says it all. It's the name of a new offering by Google. It connects you with your customers no matter where they're looking for you—on search, maps or Google+.
Your business information shows in those three places no matter what device is being used to search for your enterprise. The info you provide could be business hours, driving directions and even a phone number. Google My Business is designed to provide your data to customers at the exact time they are looking for it.
Google My business also allows you to get in touch with your fan base. It's interactive so customers can post ratings and reviews which can be shared using your Google+ account. In fact, when you add your business, Google automatically sets up a Google+ page for it.
In times where people search for a pizza place while they're driving to find one, Google My Business could put your store info in front of then at the precise time it's needed.