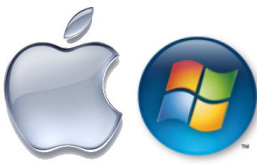 We love anything techy and keep up with all the trends related to technology and internet marketing. Here are some interesting thoughts we've collected from the internet about these areas for 2013. 
Dollar sales from eBooks will top paperback sales in 2013. They will eventually dominate the market.
Apple will launch a smart TV in the second half of 2013.
The early signs for Windows 8 and Windows Phone 8 are not positive making their full acceptance precarious.
More libraries will go digital and become media centers, dropping the Dewey Decimal system along the way.
Manufacturers and designers will get serious about developing the driverless car. More states and countries are passing laws to allow it. Actually, how to regulate the vehicle may be more of an issue than the technology.