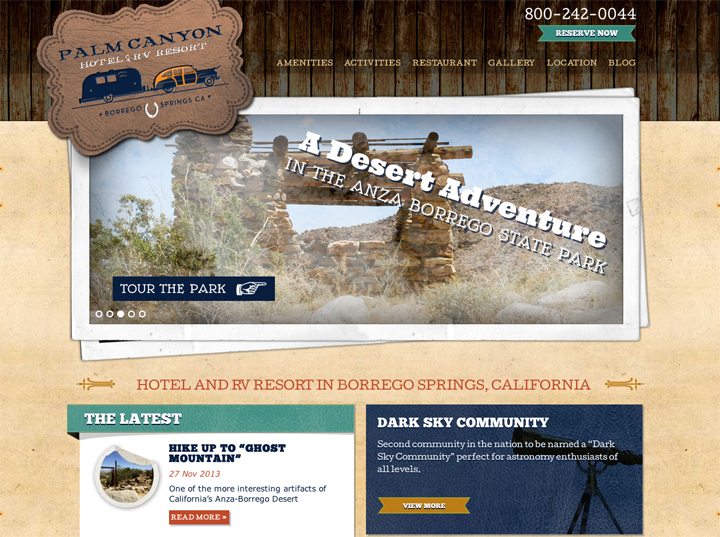 Palm Canyon Hotel & RV Resort
Content Management System
Image Gallery
Newsletter Subscription
Responsive Design
There's a new resort for RVers to drive their rigs to in Borrego Springs, CA. Big Rig Media created the website for Palm Canyon RV Resort and the site is as beautiful on the internet as the scenery is around the park. On the home page a set of five sliders allow the viewers to get a quick look at all the resort has to offer.
Links to the social media travel related sites, Yelp, GuestRated and tripadvisor, are enabled as is news about Palm Canyon's New Restaurant, The Big Horn Bar and Grill. Easy to book (by phone or internet) information sits in the upper right hand corner of each page.
Big Rig Media specializes in RV Park and Resort sites. You can see why when you look at the site of Palm Canyon RV Resort!