In technology, a theory exists called Moore's Law. This states that the central computer processing chips double in capacity every two years. That means that images load quicker (if your website is not fully loaded in six seconds, you probably lost your visitor), there are new ways of formatting code and new ways to deliver content.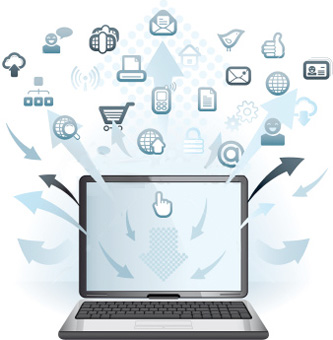 Keep your website relevant to your customer and the search engines: 
Non-Content: You probably need to spring clean your website at least once a year with significant changes (maybe even a revamp) every two years to avoid a stale and weary look. Take a calculated review of your design, buttons, banners and navigation. If your targeting website conversions, make sure your website is working in that way for you. 
Content: Update your products and services every time they change. You do not want your site lagging behind on what's really available to your customer. If you have a blog, update it once a week. Content for website pages needs to be changed at least every three months. That keeps it fresh and gives the search engines new information to access. Refresh your images, too. Especially those of real people. They attract visitors and keep them on your site longer. 
Your website is not permanent. You want it to reflect the changes in you, the business and your customers. 
Two critical questions to ask about your website today: Is it mobile friendly? Is it connected to Facebook and Twitter or other social media? 
Did you know:
Google docks search engine rankings if their algorithm detects old coding practices.
Each day 4 billion things are shared on Facebook.
Each day there are 200 million tweets.
Mobile devices account for 8.49% of global website hits.
In the US, 25% of mobile users use mobile only to connect with the internet.
8 trillion text messages were sent in 2011.
For many items, one in seven searches are mobile.
Google says that on any given day, 25% of the searches are for things people have never looked up on the site before.
Big Rig Media's core expertise is building and redesigning website for relevancy and current trend.