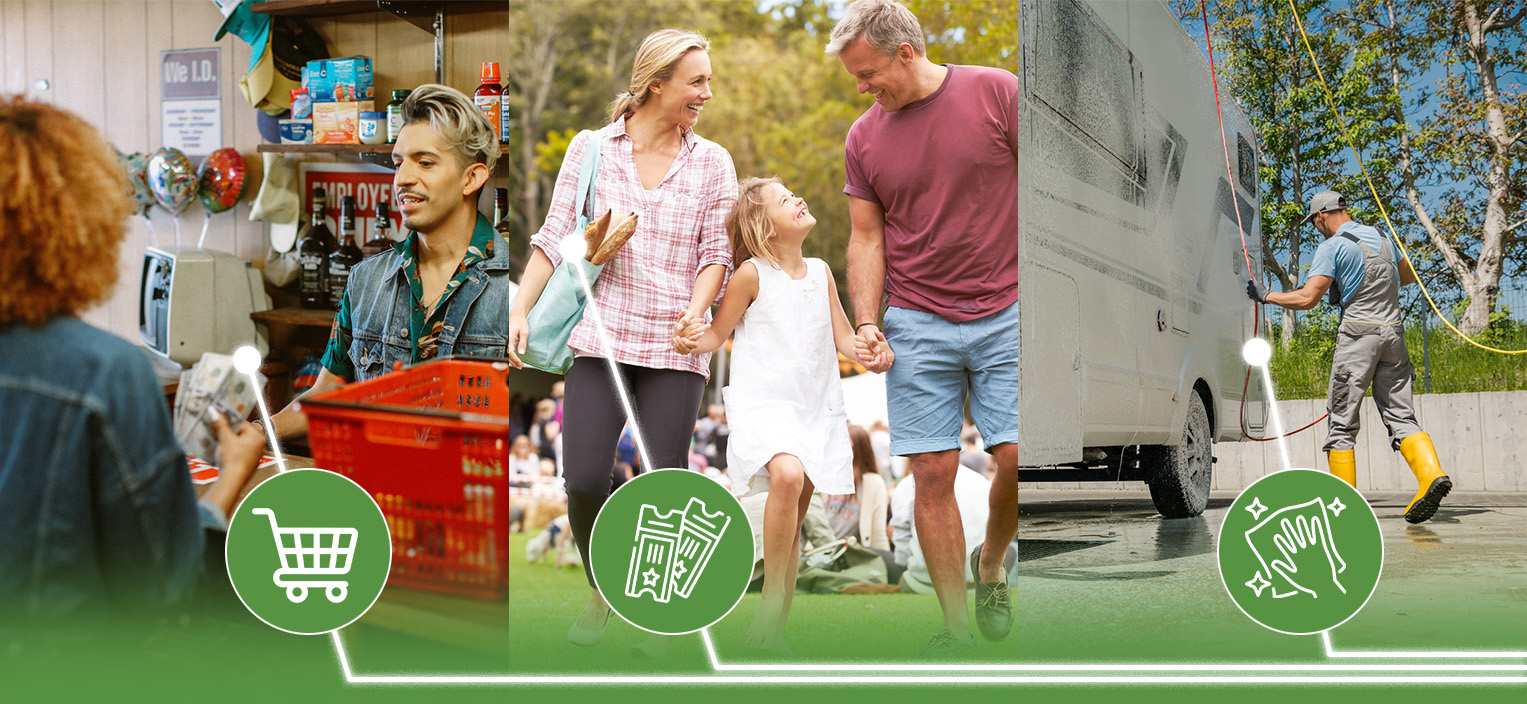 In turbulent economic times, diversifying income streams is more crucial than ever for the RV park industry. Relying solely on site rentals can leave your business vulnerable. This article explores various ways to diversify your revenue and build a more resilient business model.
Ways of Diversifying Income Streams
#1 RV Storage
During the off-season (or year-round), your park can offer RV storage solutions. Consider competitive pricing and robust security measures to attract and retain customers.
#2 RV Services
Amenities like a self-service RV wash can make a big difference. Offer on-site maintenance and repair services to add another layer of convenience for your guests. Think about forming partnerships with local service providers to expand your offerings.
#3 Venue Options
Your RV park can serve as a venue for various events, such as field trips, reunions, weddings, and corporate functions. Make sure you have the necessary amenities and logistical support to host these events successfully.
#4 Long-Term Stays
Attract digital nomads, on-location workers, or snowbirds with special long-term stay packages. Offer monthly rates and additional services to make their extended stay comfortable and convenient.
#5 Additional Revenue Streams
By exploring the following options, you're taking a crucial step in diversifying income streams for your RV park.
On-Site Shops or Convenience Stores: Stock essentials and local souvenirs to encourage guest spending.
Equipment Rentals: Offer bike or golf cart rentals for those looking to get around the park quickly.
Dump Station Fees: Charge a fee for transient customers who only need to use your dump station.
Propane Filling Stations: Provide a propane filling station for both guests and passersby.
The Roadmap to Revenue Resilience
Diversifying income streams is not just a strategy; it's a necessity for long-term success in the RV park industry. From offering storage solutions and on-site services to hosting events and providing additional amenities, there are numerous ways to enhance your revenue.
If you're looking to take these strategies to the next level, Big Rig Media can assist you. Whether it's optimizing your website to promote these new services or creating targeted marketing campaigns, we offer tailored solutions to meet your unique business needs.
Stay Tuned for More
Stay tuned for our next installment, where we'll discuss "The Role of Partnerships and Collaborations" in the RV park industry. Contact us today to learn how Big Rig Media can help you diversify your income streams and build a more resilient business.