Teamsters Pipeline
THE CHALLENGE:
As a national organization of natural gas and oil pipeline workers, Teamsters Pipeline needed a custom-built application to help centralize communications for their 7000 members.

OUR SOLUTION:
We created a custom tool from the ground up that united the whole community. The union members can manage their own profiles, update their driver status and easily access benefit information.
Teamsters Pipeline can now better serve data, sorting jobs by state, running availability reports and giving their 7000 members an efficient service.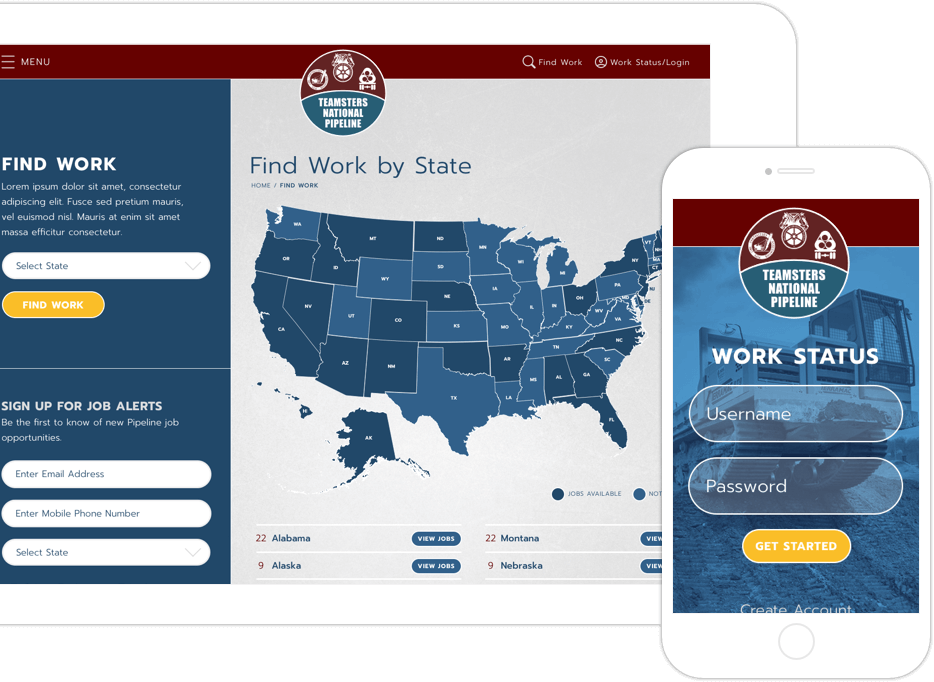 THE OUTCOME:
We created a custom-designed system that streamlined communications for both the union members and Teamsters Pipeline.
The result is a self-service tool that makes life easier all round, bringing them into the 21st digital century.