Quality RV Resorts
THE CHALLENGE:
As a luxury outdoor hospitality resort with 11 unique sites, Quality RV Resorts needed to streamline marketing directly to each of their sites. The goal was to market the individual properties underneath the credibility of the already well-established brand.

OUR SOLUTION:
We took a wonderful brand into the world of modern marketing. We integrated a monthly and nightly reservation systems to their website, allowing members to book online and make payments.
We created a mobile-first approach to the website, analyzing the web traffic to better serve the end user and reduce overall clicks. We also honed in on their digital PPC advertising, focusing on Facebook, Instagram and Google Adwords to drive qualified leads to the individual sites.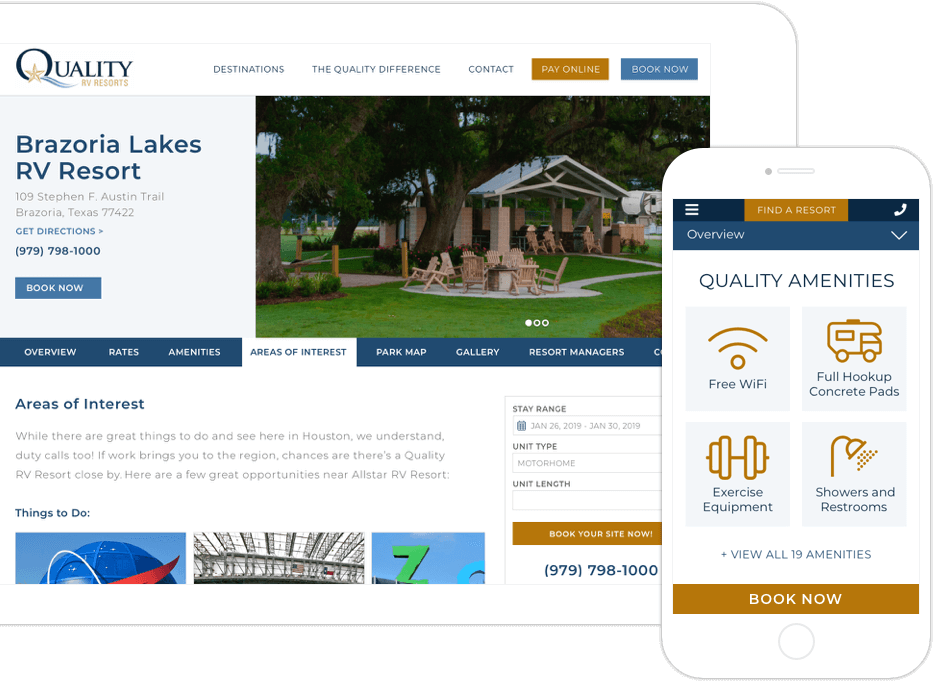 THE OUTCOME:
Quality RV Resorts are enjoying more leads, with the consumer going directly to the site that's right for them. We've also created a streamlined user experience, with a fully integrated reservation system that incorporates monthly bill paying, reducing the workload for the resort, too.