It's not often you hear the word guaranteed and marketing in the same sentence. So, how can you get new customers, guaranteed? With live chat.
So first, what's live chat?
It's exactly as it sounds and we're willing to bet you've used one while on another organization's website. In short, it's a feature you can easily and affordably add to your website that allows you to, well, live chat with your website's visitors a.k.a. your potential new customers.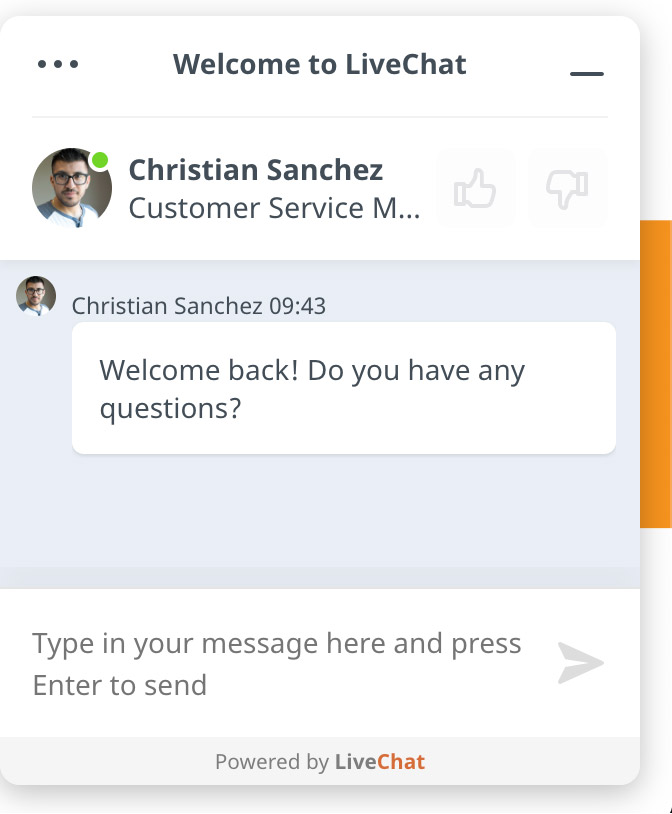 Why's it so effective?
Because you're making it easy for a prospective client to get quick information, a simple question answered, basically, you're making it easy for them to engage with you.
Let's face it, there are times when you don't want to hear the full sales pitch or play telephone tag or wait on a reply to an online contact form. And, live chat enables prospects to engage easily, and initially, anonymously.
If you make it easy for a prospect to engage, they more likely will. Some studies suggest it can increase engagement by as much as 40%. And after all, isn't that the purpose of your website? To convert visitors to prospects.
How do you get it?
There are a number of companies in the market that offer the live chat service. A few include:
Pricing ranges from free to ~$20 / mo.
And live chat is amazingly simple to install and use. It's a widget that sits on your site and is activated when a prospect initiates. You receive a notification and away you go.
Want to see it in action, go to our site www.bigrigmedia.com and chat us up!
So the only question remains, with all these benefits, why wouldn't you use it?
Live chat is no longer limited to technical support, it's quickly becoming the norm for every type of organization and it's easy to understand why. We love texting and this is nothing more than live texting.
So get it, you'll be glad you did. It'll help your website achieve its most important mission: to convert visitors to prospects. And it will.