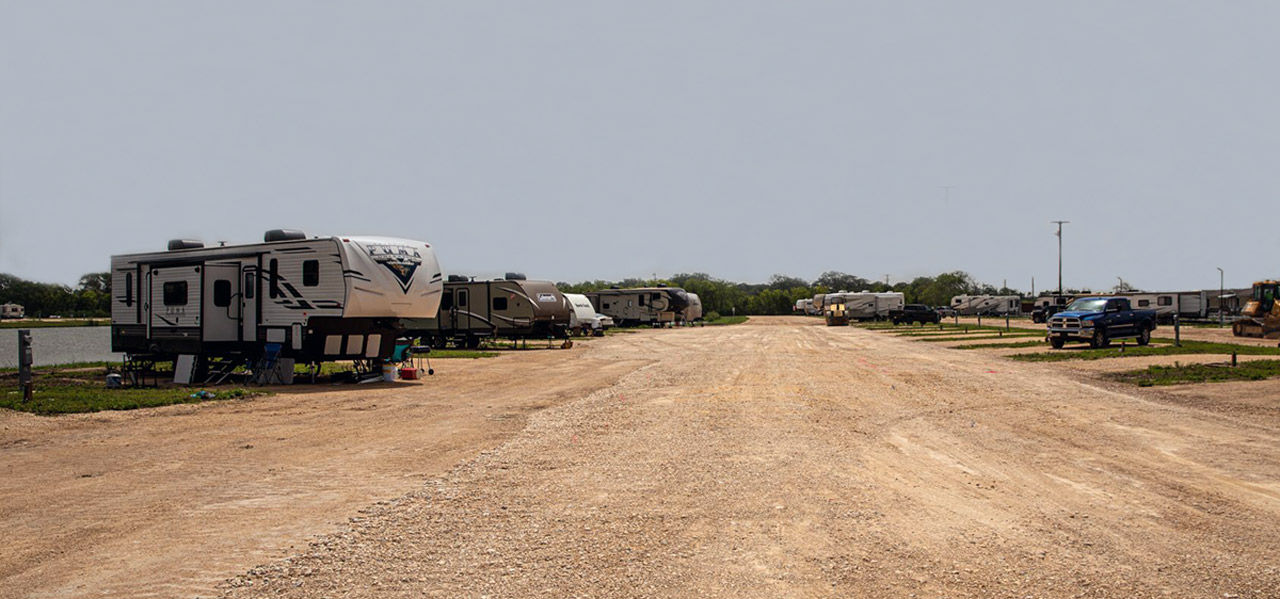 When you look out of your RV Park's office window, what do you see? Hopefully, you see a full park, night after night.
If you are perfectly satisfied with your occupancy rate, you are doing all the advertising you need to. You do not need to invest another dollar.
But if you see plenty of empty spaces where Winnebagos used to be, it's time to make some changes. At Big Rig Media, our one and only goal is to create your success.
Why Do I Have Empty Sites When RV Travel Is Exploding Now?
The short answer is…Facebook raised their rates.
If your park is clean and pretty, and you treat your guests nicely, the only explanation for a downturn in reservations is insufficient advertising.
Here's what happened and how it affects you…
Not so long ago, we used to tell people that they would get a good result if they invested as little as $5 per day on their social media presence. For that $5 per day (or $150 per month), you got:
Targeted Traffic Ads – This means that FB served your ad to individuals who were in the same age group and geographic area as your most likely guests and sent your park's ads to their news feed.
Remarketing – If somebody clicked on your ad, FB would send them another ad to further encourage their interest.
Lookalikes – Once FB determined who was actually making reservations, then they could seek out other folks with the exact same characteristics and send ads to their news feeds too.
These three ad audiences are now be separated in order to get optimized performance, and the recommended bare minimum is $7 per day for EACH ad type/ad audience.
The success of these ads depends on several factors. The more engaging your message, ad design and product, (relevancy score) the more often FB will run the ad, thus making it even more popular, which in turn, will lower your Cost-per-Click (CPC).
Think of it this way…
If you lived in a small town in Alaska where there was only one mom & pop grocery store, the price of a loaf of bread would probably be much higher than if you bought the same loaf of bread in a big chain store in Indianapolis. Why? Because the little store had to pay more to get a small order of bread shipped a long way and they have a much smaller population to sell it to.
Conversely, if you're in a competitive market, you have to outbid and outshine the competition which can also run up costs.
Other cost factors:
Even though there are 2.7 BILLION Facebook users, only about 8% of them are the RV Park's ideal customer. And of that group of 162,000,000 far fewer of them are 'qualified' (too far away, not enough income, no interest) to be your customer. So that means that FB is now picking through a much smaller pile of people to find your ideal prospects. In addition, Facebook's Ads Platform has dynamically and radically shifted in the last few years with honed-in targeting most platforms do not offer.
And so, they raised their prices. The ad saturation you used to get for $5 per day now averages out at $7 per day or more. Your Cost-per-Click (CPC) is now HIGHER because your demographic is smaller and their rates for all this finely tuned targeting went up. So…
In order to continue the ad saturation you were used to at $7 per day (the new rate), your monthly budget of $150 for a single ad would be used up halfway through day 22. No ads for the rest of the month.
Or, the number of people targeted, and the time slots your ads appeared in, would be greatly diminished in order to spread that $150 throughout the month. That means fewer clicks and therefore, fewer reservations.
When either of these scenarios occurs, your ad will become less popular, thus pushing it further down the time-slot ladder, lowering your visibility, and raising your CPC rates.
Look around your RV park. Empty sites lose money. We can help.
We know how to target, for example:
RV owners by age, income, where they currently live, that express interest in a particular area to travel/vacation/long-term stay at. For luxury resorts we can target snowbirds, full-timers, vacationers. For long-term parks, we can target by professional field: traveling nurse, work industry. We can also add interests like golf, swimming, shopping, dining, tennis, fishing, attractions etc. to include consumers interested in those amenities.
On top of that, Facebook has behavior models we know how to tap into that serve up these ad types first to the people most likely to react to them. Do they have a habit of sharing or commenting? Do they like to watch videos? Do they make purchases online? Do they follow links to websites and spend time there?
And – do they engage most with ads on their laptop, their phone or tablet. Do they look at ads in feeds or on the side of their screen?
Contact Big Rig Media right away and let our Social Media experts help you resolve your dilemma.