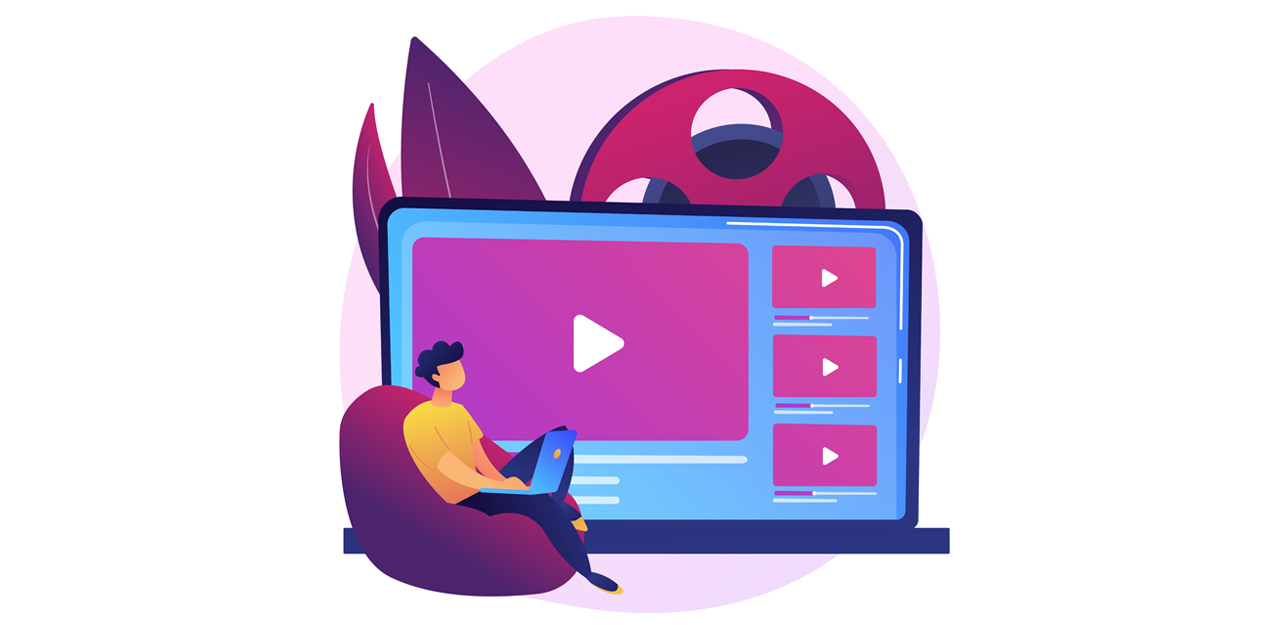 Video – today's marketing tool is tomorrow's ROI. Maybe you believe your customer prefers to absorb information in a written form. Well, the number of readers is dwindling.
According to digital statistics company Wyzowl, 69% of consumers say they prefer watching a short video rather than reading about a product. Apparently, even the readers are looking at videos, because a whopping 98% of consumers have watched an 'explainer' video on a website or landing page.
How Much Do People Watch Videos
If you think people seem glued to their screens, you're right. In 2018, consumers watched 1.5 hours of video per day. In 2021, that figure shot up to 2.5 hours of video watching every single day.
What will happen in 2022? Viewers will continue to watch and share videos more than ever, especially on mobile devices. YouTube reports mobile video consumption rises 100% every year.
Three Reasons to Add Video to Your RV Park Marketing Strategy
Videos boost sales – studies show that 74% of viewers who watched an 'explainer' video subsequently bought the product, because the video was helpful in making a decision.
Google loves videos – Adding properly SEOed videos to your site means visitors will find you and linger longer. The longer your visitors stick around means the higher you move in natural search. In fact, Moovly says, "You're 53 times more likely to show up first in Google if you have a video embedded on your website."
Video encourages social media sharing – Billions of people use social media. Billions. People tend to share emotions, not just plain ol' facts. Videos that have an entertainment value (like music and smiling faces) are more likely to be shared. And the more your video is shared and seen, the more sales you will make.
Make Your Own Videos or Call the Experts
If you have an eye for photography and movement, you can make your own RV park video with your own cell phone camera. You can upload your video to YouTube and from there, embed it on your website.
Pro tip! When making your own videos, try to use happy faces, simple story lines, and brand colors. People like animations too. Use peppy music and subtitles where appropriate.
If that seems like a lot of complicated work, it is. Add video to your marketing strategy the easy way by contacting the video experts at Big Rig Media. Watch the 24 second video and find out how.
Five Major Platforms to Share Videos
Websites, emails, and social media platforms are all places where videos will attract attention and generate more sales. Each platform has its own set of sizes, lengths, and other considerations. Let the expert team at Big Rig Media create winning videos for you and place your ad where it will do the most good.
How will you share your video? The digital marketing team at Big Rig Media created a production in various formats and lengths of 7 – 30 seconds for Great Escapes RV Resorts North Texas that will be used on the most appropriate platforms. Have a look at these videos:
Marketing your RV Park has never been easier
Contact the video experts at Big Rig Media and pack your park!
Find out how in just 6 seconds!
---