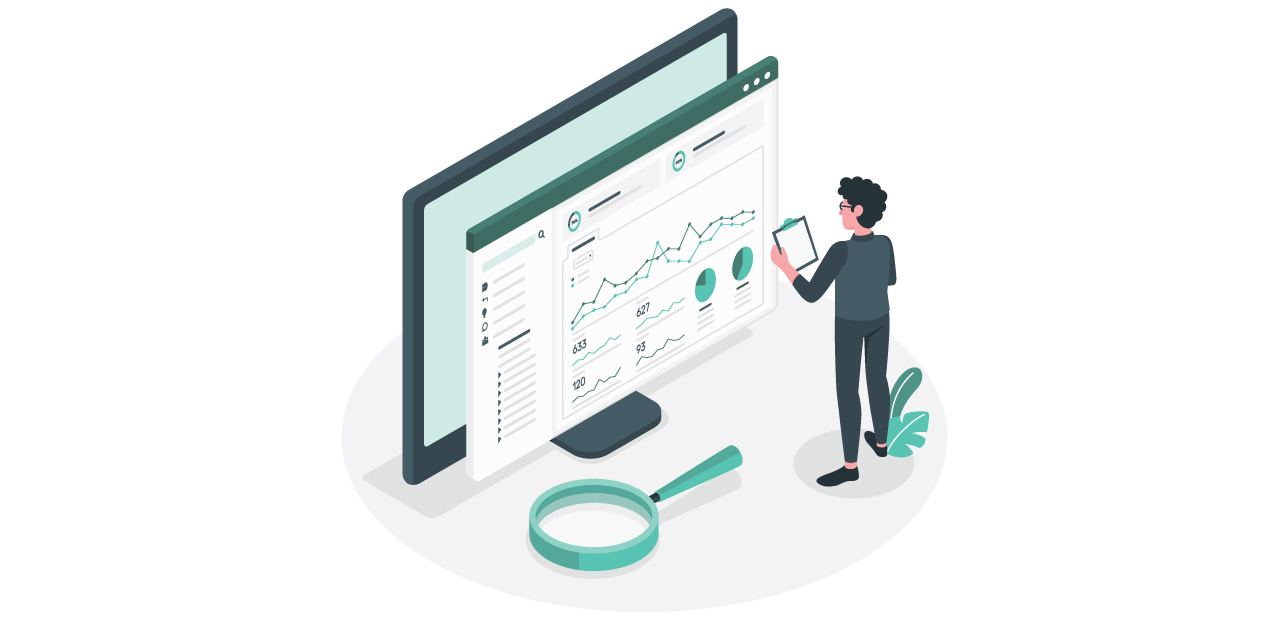 Receiving emails straight from WordPress form submissions is a super convenient way to get customer information, and it's a big time-saver. A WordPress form can be installed on any of your web pages to collect customer information, which is then forwarded to your inbox for review. For example, an RV park website could utilize a form to include any information you want to know about a prospective guest, like basic contact information, what type and size rig they have, how many slide-outs, pets, kids, requested dates of stay, etc. You will then receive an email with all of that information, which you can use for a variety of purposes.
When you receive these emails, responding timely and enthusiastically to your inbound inquiries from prospective clients is key. And, responding straight from these emails is generally 100% fine. However, as we all know, email is perfectly imperfect. Messages can go MIA, get stuck in junk/spam periodically, etc. What can/should you do in this situation? You can easily check WordPress form submissions directly on WordPress – here's how:
First, you'll need to access the WordPress Content Management System (CMS) using your special Big Rig Media URL address you were given from us. Then, use your assigned login credentials, unique to your business website to gain access. If all goes well, you should be able to see the WordPress CMS screen at this point.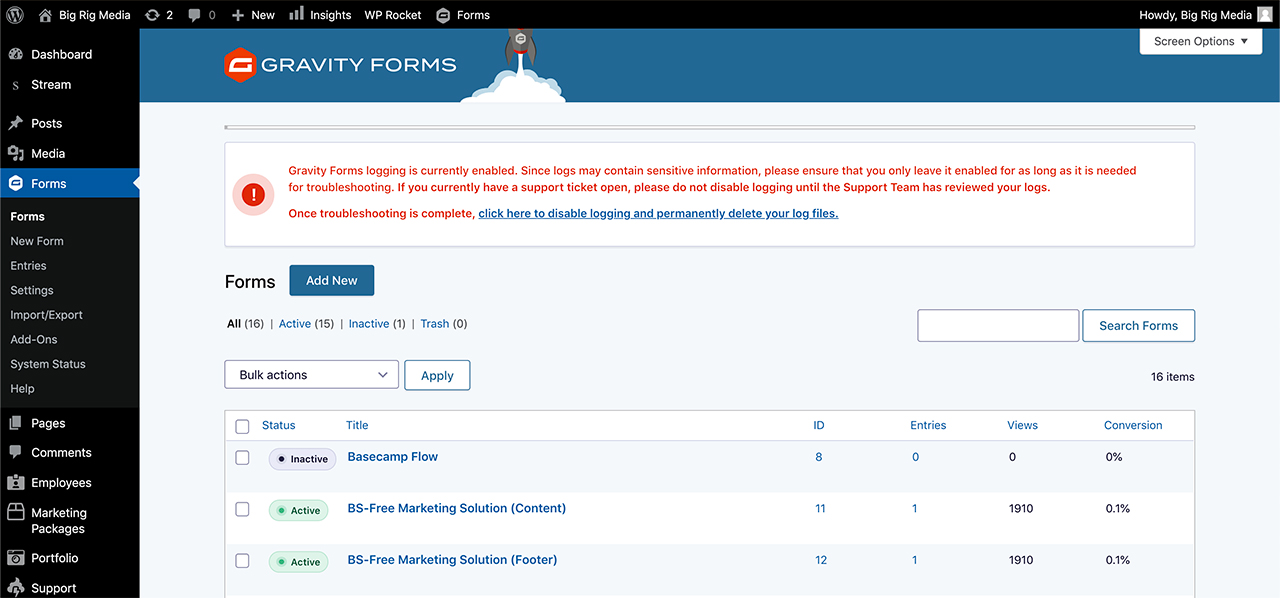 Once you have access to the CMS, locate and click the 'Forms' option from the menu on the left-hand side of the screen. From the pop-up menu, select which WordPress form submissions form you want to review, then select the entry fields from the form that you're interested in reviewing, and finally select whether you would like to export the data or view it on-screen. If you want to export the data, select the entry fields, date range (optional), and click 'Export'.
If you decide to view the data on-screen, you will be able to view it and manipulate it instantly in the CMS. For example, you can check all of the WordPress form submissions to make sure you haven't missed any of them in your email and mark them as 'read' or discard them in the trash. One thing you can't do from the CMS is reply directly to your potential customer. You can, however, use the customer submitted contact information to reply via email, phone, etc.
Get Help with WordPress Form Submissions
If this sounds a little complicated, or you just need some one-on-one instruction, you're in luck! When you partner with Big Rig Media for your business website, you get access to an individual training session on how to use your WordPress CMS. You'll learn how to access your account, update events, check your WordPress form submissions, upload images, change on-screen text, etc. Get this incredible support and a whole lot more for just $199/ month. Contact us today to get started.
---