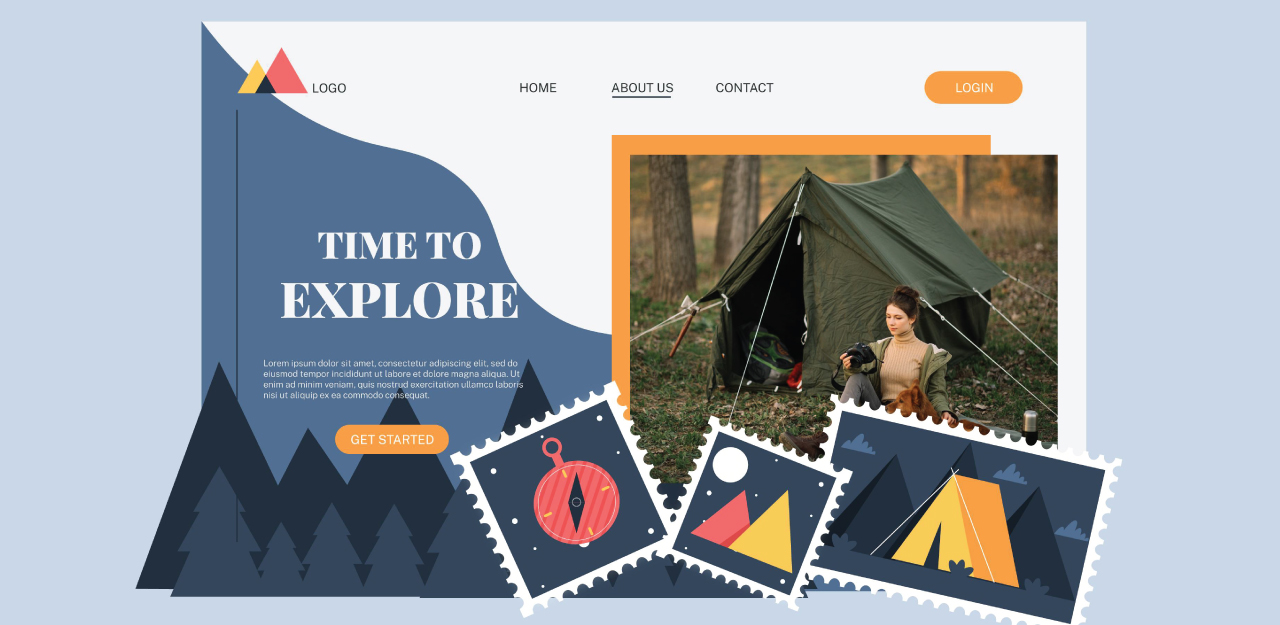 What's an outdoor hospitality website after all- text, images and video that inspire visitors to choose your property, right? This may be true, but there are many factors to consider before you start posting images and video, like subject matter, quality, orientation, file format, sizing, and more. In this blog, you're going to learn some basics on how to use images and video for your outdoor hospitality website.
Using Images and Video
What images and videos do I need?
The subject matter for your outdoor hospitality website content should be a reflection of the best attributes, attractions, and amenities that your RV park, resort, or campground has to offer. Show visitors what makes your business special by highlighting the landscape, scenic views, individual camping sites or cabins, recreation areas, happy people enjoying the property, local attractions, etc.
What file formats should I use for images and video?
For photos and still images: The most universal file format is ".jpg", or "j-peg". If you have images that are in a different format, you can try to use a file converter program to convert them to the correct format. Use only High-Resolution images with a minimum of 72 DPI (Dots Per Inch) for your outdoor hospitality website. If you plan to print an image, use a minimum of 300 DPI.
For video: The best file format is ".MP4". Similar to images, if you have video in a different file format, you can try a converter tool. Be sure to use High Resolution video for the best quality because blurry video is no fun to watch.
How do I get images and video for my outdoor hospitality website?
The best way to get images and video is to hire a professional or take them yourself. You can also use photos that can be downloaded, called "stock photos", but these should be used sparingly because you want to highlight your property, not someone else's. Here are a few tips for DIY images and video for your outdoor hospitality website:
Take photos in landscape orientation so they are wide images, not tall images
Put the sun behind you and not shining into the camera
Take photos with multiple angles
Capture all amenities (office, dog park, laundry, playground, pool, gated entrance, anything special about the property)
Take photos of all site types to show what they are like
Take some general photos of the grounds at different times (sunrise/sunset)
Just take a lot of images!
General video footage of the property with and without people
Drone footage – fly overs are best
If you'd like to work with the extremely knowledgeable team here at Big Rig Media on images and video for your outdoor hospitality website, contact us today for more information.
---