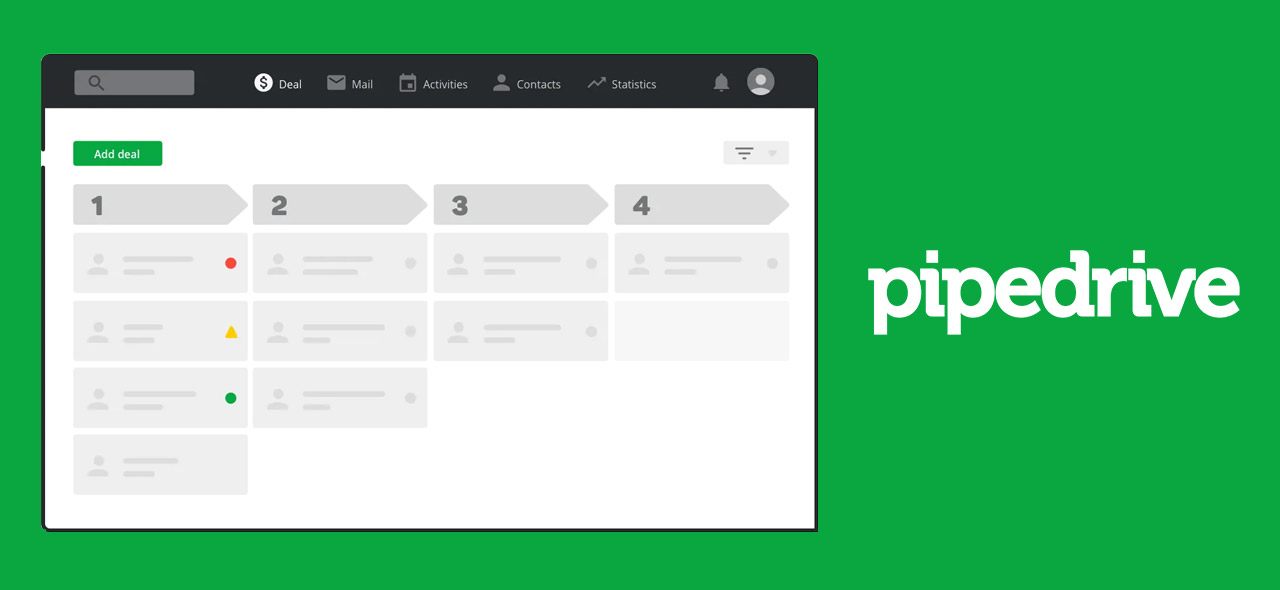 What's really in Coco-Cola or Mickey D's secret sauce? You don't know and you never will because big corporations do not share trade secrets. Ever. We, on the other hand, like to share good news and helpful information, so here it is in a nutshell: Pipedrive.
Huh?
Pipedrive is a Customer Relationship Management tool (CRM) that will help you grow your business by using and analyzing your customers' buying histories, focusing on customer retention, and ultimately increasing sales.
Big Rig Media says, "We use it. It's awesome. Here's why…"
Pipedrive manages leads and deals, tracks communications, automates repetitive tasks, and dives deep into your metrics for customized reports. All this while offering privacy, security, and access from your desktop or mobile device. Or both.
If you have a small sales team with big ambitions, you need this CRM. It visualizes your sales pipeline and helps to make sure important activities and conversations won't get dropped. Salespeople really like it because it's easy to use and intuitive. And managers like it because they don't need to nag the team to use their CRM.
Manage all your leads, shepherding their info down your sales funnel until they reach the point of being fully qualified. When you get a call from a prospective client, you can type in all your notes as soon as you hang up the phone, schedule a call-back, and link directly to the person's LinkedIn account.
Leads: You'll get more of them fed straight into your pipeline around the clock from your custom chatbot and web forms.
Speedy: Free up your day to close more deals by automating and tracking sales interactions with synced emails, calendars and calls.
Focus: See what works and ditch what doesn't with pipelines, dashboards, personalized sales tips and a dedicated manager app.
The Numbers
150
Connect Pipedrive with more than 150 apps, such as Google, Mail Chimp, and Zapier
3000
More than 3000 positive reviews
60
60 seconds or less customer support response time
And best of all, Pipedrive users close an average of 28% more deals after their first year.
Need some help with your new Pipedrive program or just want to say 'Thanks'? Give us call at (866) 524-4744. We will be happy to hear from you.