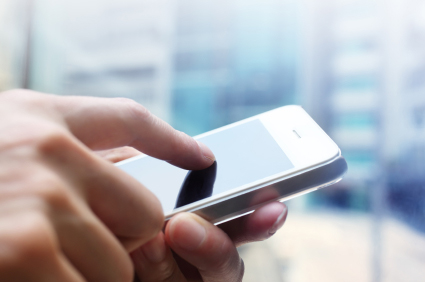 That's according to a report by David Luu entitled Handheld Device Convergence. In addition, a Nielsen survey predicts that by Christmas, 2011, one in two Americans will own smartphones which will then outnumber feature phones. Speaking of features, only 3% of smartphone owners will use their phone for voice communications only.  What's of interest to small businesses is revealed in another survey—this one from Pew Internet Project. It reports that 28% of smartphone owners access the internet with it most of the time. That comes to 8% of all US adults tapping into the internet from their phones! This usage will only continue to grow. 
Consider optimizing your website for mobile devices. Some tips:
Avoid using flash
Design pages to fit a 320 by 240 pixel screen size
Keep your text short
Do not use big pictures
Better yet, contact Big Rig Media and ask them to optimize your site for mobile devices. Do it so the customer will find you instead of the competition.
Call Big Rig Media at 866-524-4744 and get optimized for mobile devices!