Black Friday, November 25 | Cyber Monday, November 28th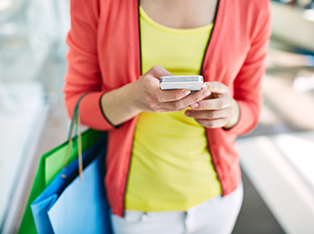 If you can believe this, the National Retail Federation has projected $105 billion in expected online sales this holiday season. That's just a number, but the 6 to 8 percent increase over last year shows how powerful online shopping has become.
Another stat is that just two years ago, out of 127 million Cyber Monday shoppers, 25 million indicated they would specifically use mobile devices to shop online! A Google/Ipsos survey published results for the 2015 holiday season indicating that 4 in 5 holiday shoppers with smartphones used their phone during micro-moments or while doing other activities.
This suggests that grabbing attention is mandatory and that online sellers simply have to be present whenever and wherever and someone is shopping on their devices.