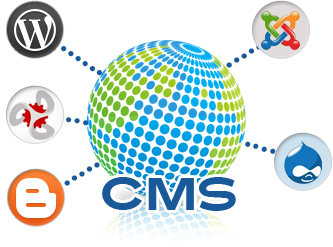 CMS is a platform where a variety of technical or non-technical centralized staff can create, edit, manage and publish content on a website. Content is text, graphics, video, documents, links, modules, etc. The key is to get it on the site so it all looks consistent, reads coherently and performs the way it is supposed to. Following are some other facts about CMS:
The CMS critic website lists well over 100 content management systems and there are hundreds more.
Some of the more well known CMS are WordPress,Joomla and Drupal. WordPress is popular because it is easy for non-technical people to post content (usually pics and words) on WordPress pages.
Many CMS were created with what is called open source coding. Open source coding is available on the internet for anyone for free. It avoids the painstaking (and costly) process of having to create a CMS from scratch.
Following are some questions to ask yourself as a business owner when you are deciding with your web developer which CMS to use: What modules do you need? How often will the site be updated? How many users will be accessing the site? What are your long term strategies for the site? For example, you might want to add a user forum down the road. If so, that will impact the type of CMS you select.
With the pressure to increase SERP, the expense and logistics in doing so, the voracious internet content appetite, the ever-changing Google search algorithms and just the normal changes to your business, CMS selection may be the most important decision you make about your website!
CMS can cause some confusion for business owners. One reason for that is because businesses change and that change needs to be reflected on the website. The second reason for stress is because one of the strategies to achieve a high rank in the search engine results page (SERP), is to keep website content fresh. Understanding how and when content gets placed on your website can assist you in dealing with both situations.
As an 11 year provider of business websites, Jeff's group of talented professionals stay current on all CMS developments.