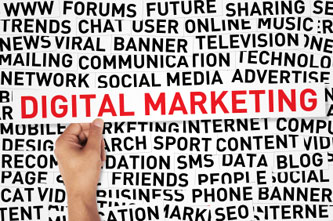 This is a good time of the year to tinker with your website to make sure it's meeting the desires of your customers, compelling prospects to buy and accurately reflecting the benefits of your products/services. Take a look at your website through the eyes of a prospect seeking your services or products. They might sub-consciously approach their search like this:
What search terms will get me to the website I'm looking for?
Once I get there, is the website visually appealing?
Does it clearly state what the products and/or services are?
Is the WIIFM (What's in it for me) clearly understandable?
Is it easy to buy, contact or get more information from the site?
It takes a skilled website developer to produce relevant answers to these questions for constantly changing businesses. That's why there's something to be said for a website developer who can stay in business and thrive for over 12 years like Big Rig Media has. It speaks to exceptional internet knowledge, stellar customer relations and simply being there. 
The Consumer Electronics Show (held this year in Las Vegas from January 7th through the 11th) always presents cutting-edge products that may or may not end up becoming the next must have items. Visitors leave informed, impressed and even wowed at the displays. A few developments that stood out this year included:
Screens: Screens span the size spectrum from massive (Samsung's 110-inch 4K set) to tiny (the Pebble smartwatch). Their constant evolution includes apps and internet access.
Internet Presence: Now, almost any device offers internet access including your next refrigerator where the built in WIFI will allow you to look up recipes online.
4K (or Ultra HD): 3D might be yesterday's news with the advent of Ultra HD. This is the hottest advance in sharp, super-high res, see the-hairs-on-the actor's-chinny-chin-chin viewing.
Touch and Gestures: Device buttons are making way for touch screens which have further evolved into devices that obey gestures to perform tasks. For example, Hyundai displayed cars that allow drivers to change radio stations with a simple hand swipe.
Voice control: The ability to use your voice to activate phones, TVs and watches also took center stage in the wave of cutting-edge processes and devices at the show. Get prepared to remind your home to set a security alarm as well as the temperature in your house. (If a voice command can eventually be used to turn lights on and off, it may be farewell to the clapper.)
Wrist Gadgets: Move over prom wrist corsage and make room for sophisticated wrist devices. The Pebble smartwatch, for example, can connect to an Android or iPhone so wearers can glance at emails, texts and Facebook updates. (It also keeps pretty good time.)
As business owners, pay particular attention to screens. Your website has to look sharp on every one of these, from the largest to the smallest, because that's how your customers will see your business on the internet. If it doesn't look good, they'll visit a competitor's website that does.