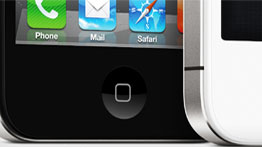 On your iOS 4 and iOS 6 devices, you can quit apps by double clicking the home button, pressing on the icons in the fast app switcher tray until they jiggled and tapped the X to get rid of them.
If you have a lot of apps that you would like to discard from your iOS7, there is another way to do it.
Launch the multitasking cards interface by double clicking on the home screen.
Touch, hold a card, then toss it up and away.
Touch and hold multiple cards to discard up to three apps.
Any app tossed off of the screen is shut down.