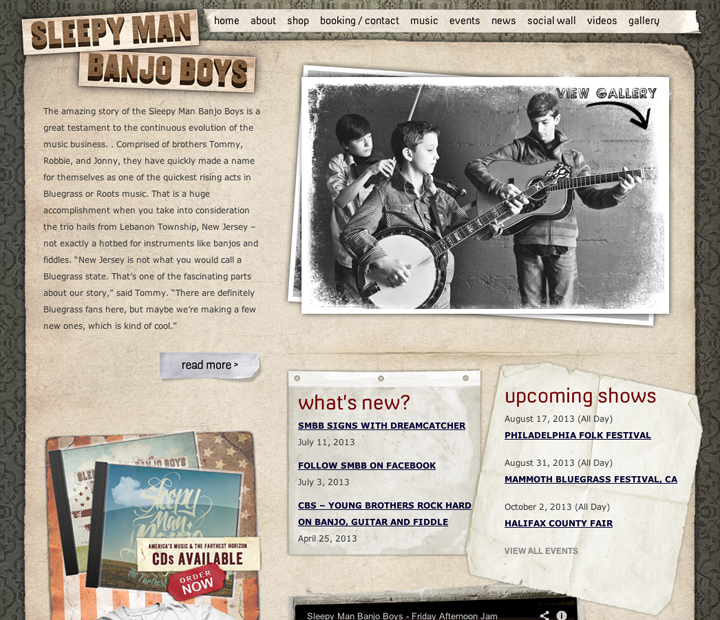 "You kids are supposed to be in Sri Lanka making t-shirts!" quipped David Letterman to the Sleepy Man Banjo Boys, a trio of young brothers (9, 13, and 14 years old) who play amazing bluegrass music on a banjo, guitar and fiddle.
You can see the Letterman clip on the home page of the Big Rig Media (under our Band Special Division) designed website. The site sells merchandize (in band speak, it's check out our merch!), has a gallery of over 50 videos for easy viewing and a special music page for listening to CD cuts and selling music. 
News, a show schedule and official press kit round out this well designed site that has just the right feel to showcase well played bluegrass music by a prodigal trio of youngsters.